Cancer charity's breast app 'designed to allay fears'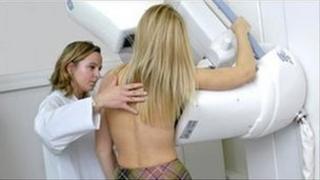 A Northern Ireland cancer charity has developed a hi-tech way to promote the importance of breast screening.
Action Cancerhope that the "BreastAware" app - which women can access for free on their mobile phone - will help increase early detection.
Joanna Currie, the charity's consultant radiographer, said the app would help allay fears about breast examination.
"It will show women what a mammogram entails, how to breast examine and answer common questions," she said.
"Women will be more aware and will not be afraid to come forward for screening."
The initiative has been supported by Marks & Spencer.
The BreastAware App is now free to download to iPhone, iPod touch and Android Devices from the App Store and Android Market.