Man denies attempted murder of woman stabbed 20 times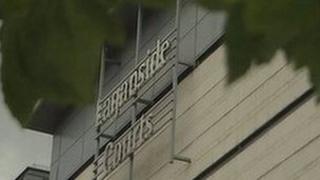 A man has denied attempting to murder a woman who was stabbed more than 20 times.
Darren Todd, 23, from Pound Street in Newtownards, pleaded not guilty to the attempted murder of Mary McReynolds on 11 August last year.
He also pleaded not guilty to having a knife at the Grove Wellbeing Centre on the York Road.
Forty-year-old Ms McReynolds was stabbed more than 20 times on her arms, shoulders and back.
At Belfast Crown Court on Friday, lawyers for the defence and prosecution said there were a couple of issues to be addressed before the case came to trial.
Mr Todd was remanded back into custody to await his trial which is set to be heard in June.