Darleane Bell: coroner calls for care centre review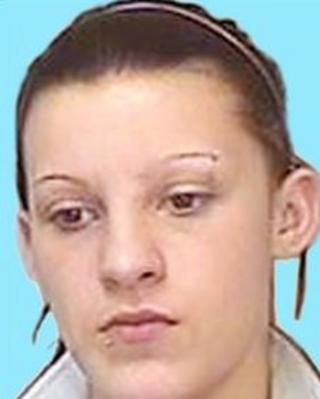 A coroner has called on two health trusts to review their policy on children in care leaving trust centres unsupervised late at night.
It follows the death of 15-year-old Darleane Bell who left Ashgrove Care Centre in Newtownards after midnight in June 2010.
She sniffed gas from a tin of deodorant at nearby Glenford Park and later died.
On Friday, the coroner said she was not attributing blame to any individual and the death was accidental.
But Suzanne Anderson called on both trusts responsible for Darleane's care to review their policy on children in their charge leaving centres after hours.
She said she would be writing to the Belfast and South Eastern Health and Social Care Trusts to make them aware of her concerns.
Following the inquest, the trusts released a joint statement in which they said that a serious review had been completed in 2011. It concluded that the care Darleane was receiving was appropriate to her needs.
The statement said the coroner acknowledged that the trusts' staff had correctly followed the appropriate policies.
"The trusts will now give careful consideration to the coroner's verdict to ascertain whether any further learning can be determined from the inquest, and consider the difficult policy questions regarding the lawful restriction of liberty that could be applied to young people in care," the statement said.
"They will ensure that all learning from this tragic death is used to improve the quality of care services for children."
The inquest into the death opened nine months ago but was adjourned a number of times.
Health professionals, the police, friends and family gave evidence.
In a previous statement to the inquest, Darleane's mother said she hoped other young people would learn from her daughter's death.
She described Darleane as "full of life" with a "vibrant personality".
The coroner said she had been approached by the substance abuse charity Resolve who said it would be willing to work with both trusts to highlight the dangers of solvent abuse.