Loyalist parade in Armagh passes peacefully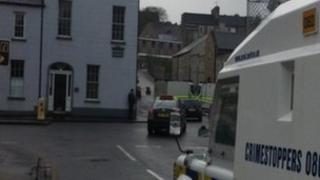 A contentious loyalist band parade in Armagh has passed off peacefully.
On Tuesday, the Parades Commission upheld a decision to allow the Cormeen Rising Sons of William band to march though the city, despite opposition from nationalist politicians.
Other than a few arrests for disorderly behaviour, the parade passed through the city without incident.
An earlier St Patrick's Day parade had to be diverted because of a security alert.
A suspicious object discovered in College Street was later declared a hoax by police. A number of homes were evacuated and the army was called to the scene.