Highest proportion of neglected children in NI says charity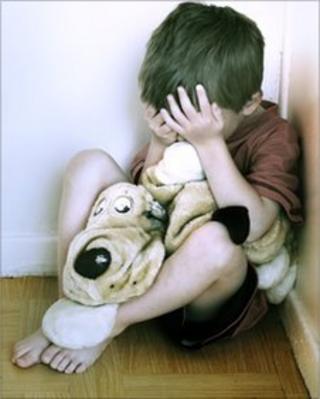 Northern Ireland has the highest proportion of children in the UK registered because of neglect, a charity has said.
Action for Children said the number of children on the Child Protection Register in NI had gone up by 46% in the past six years.
In every second case, neglect is the main or contributory factor, the charity said.
Campaigners are to meet Health Minister Edwin Poots at Stormont later.
They want to deliver their findings which, they said, described the picture for neglected children in Northern Ireland as "very worrying".
The charity's Annual Review of Child Neglect is part of a wider UK report which states that more than 50% of social workers and a third of police officers feel "powerless" to intervene.
Louise Warde Hunter, strategic director of children's services, said: "Neglect corrodes childhoods, robbing the most vulnerable children of hope, happiness and life chances.
"All our findings point to the stark reality that neglected children and their parents are being identified, but neither the professionals nor the public feel empowered to help or intervene, particularly at the early stages.
"When it comes to child neglect the reality is, we are only tackling the tip of the iceberg, and there are many thousands out there in desperate need. We are currently missing critical opportunities to help and putting valued professionals in an impossible position."
In Northern Ireland, Action for Children is calling for:
The Department of Health to collate and analyse existing data in order to publish information about the scale of child neglect in Northern Ireland;
The Northern Ireland Executive to demonstrate how data on child neglect has been used to plan and integrate family support services to tackle child neglect;
The Department of Health to increase the capacity and support for professionals to tackle child neglect through an updated Northern Ireland Social Work Strategy and revised Cooperating to Safeguard Children guidance;
The Northern Ireland Executive to ensure that government departments cooperate in delivering a strategic and long-term response to child neglect.