Tribunal upholds dismissal for Facebook sex comments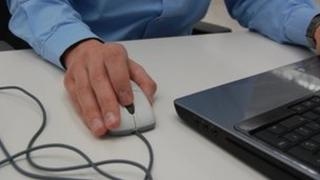 An industrial tribunal has ruled that a Belfast call centre worker who was sacked for posting obscene comments on Facebook was fairly dismissed.
Daniel Joseph Teggart was sacked from TeleTech in 2011 for sexual comments he made about a female colleague.
He told the tribunal he had not intended to harass his colleague.
However the tribunal ruled that TeleTech had behaved reasonably in dismissing Teggart.
He had been employed as a customer service representative by the firm, which employs almost 800 people in Belfast, from July 2007 until January 2011.
He was dismissed from the firm for gross misconduct.
The letter informing him of his dismissal stated that: "The reason for dismissal is gross misconduct in that on your own admission you made multiple postings on a social media site regarding a fellow employee, one of which made reference to TeleTech."
Mr Teggart appealed his dismissal with TeleTech but was unsuccessful.
As well as stating that he had not intended to bully his colleague, he also claimed that the firm's code of conduct did not cover internet use outside of work.
The industrial tribunal found that it was reasonable that the firm had dismissed Teggart for an "act of harassment".