Northern Ireland nurse reflects on health service changes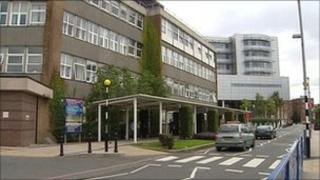 The health service in Northern Ireland has been in the spotlight again in recent days, with the revelation last week that an elderly man died on a hospital trolley at the Royal Victoria Hospital in Belfast on 6 March after waiting almost 24 hours for a bed.
Here, Elizabeth, a nurse who trained at the Royal in the 1960s, contrasts the state of the health service today with that of the 1960s and 1970s.
"I trained in the Royal in the 1960s and I held various sisters' posts.
During the Troubles all staff held together for the sake of the patients.
I believe that it was when general managers were brought in that things started to go wrong.
Mission statements, targets and budgets and buzz words became important, while humanity and caring got left behind.
I watched as new directors' jobs for this and that were created and filled, each had their own PA, with new offices and new carpets and then there were the team building away days.
And people lost sight of the most important person - the patient.
In 1991 it took 17 weeks to replace a staff nurse.
And I remember in the 1990s reading a nursing report that said in the future there would be a correlation of 20% trained nurses to 80% untrained staff or learning on the job.
In the 1960s it was 60% trained to 40% untrained or learning on the job.
And today it is that 20% of trained nurses who are struggling.
Dignity
The 80% of untrained staff include student nurses and health care assistants who are all very good but the important thing is they are not yet trained.
To me neither the Royal College of Nurses, the minister, nor the Health Committee will admit to those percentages.
It also seems to me there are plenty of managers who are neither doctors nor nurses in terms of their background.
And I don't see how such general managers can understand the problems of a caring profession.
It's not the case that there are no beds in hospitals - there are plenty of empty beds - but there are no trained nurses.
Nurses and doctors need to be put in charge because they know best.
We all have to remember the nurses' code of conduct where we commit ourselves to make care of the patient our first concern and to treat them with dignity.
I just hope that by making these comments we can stand up for future nurses."