RUC association retains its name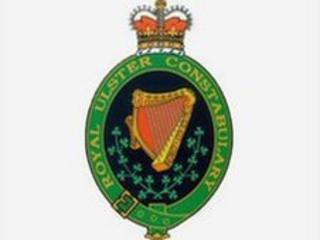 The name of the Royal Ulster Constabulary Athletics Association is to remain after a controversial move to change it was withdrawn.
Ass Ch Con Will Kerr wrote to members urging them to adopt a different name in order to keep vital funding grants.
He said the very future of the association could be in jeopardy unless it changed its name to the Police Athletic Association Northern Ireland.
But a motion calling for the change has now been withdrawn.
The move has been welcomed by unionist politicians.
DUP MLA Jimmy Spratt called on ACC Kerr to resign as chairman of the association.
The TUV leader Jim Allister said the move had provoked anger among the members who met on Thursday morning to discuss the issue.
Mr Allister said ACC Kerr needed to tell people where the threat to funding came from.
The move was also welcomed by the Ulster Unionist leadership candidate Mike Nesbitt
Earlier this week the plan was also criticised by the first minister and DUP leader Peter Robinson who rejected claims that future funding was dependent on dropping the RUC title.
In November 2001, the RUC became the Police Service of Northern Ireland.