Newry firm takes over 316 Republic of Ireland workers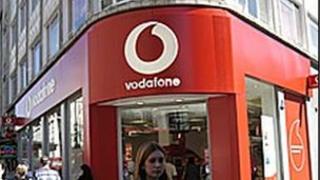 A Newry-based contact centre is to take over the employment of 316Vodafoneworkers from the Republic of Ireland.
The jobs at call centres in Dublin and Dundalk will be managed by UK call centre provider,Teleperformance.
Initially the posts will remain at their current locations in the Republic of Ireland.
However, the communications union,CWU, fears that the jobs will be moved and not everyone will be able to transfer to Northern Ireland.
Twenty-six Vodafone roles and 290 contract jobs currently provided by the company, RigneyDolphin, will now transfer to Teleperformance.
It is understood 193 workers in Dundalk and 123 in Dublin will be affected.
Vodafone and RigneyDolphin are entering into a six-week consultation process with employee representatives.
Teleperformance will then take over the running of operations in their current locations in Dublin and Dundalk.