Ex-soldier, Gerald Verner, jailed for 'cruel' sex attack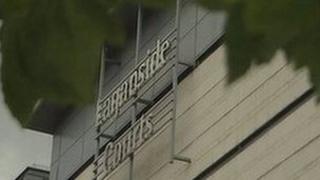 An ex-soldier accused of a "ghastly... cruel and callous" sex attack was jailed on Friday for seven years.
Gerald Verner, 23, Forthriver Park in north Belfast, was barred from ever contacting his victim or her family.
The court heard how this was the fourth woman he had physically and violently assaulted.
The judge at Belfast Crown Court said she was passing an extended sentence as she believed Verner was a danger to women.
Judge Gemma Loughran told him his victim's statement "is a chilling account of a ghastly experience, a very cruel and callous series of attacks by you".
She explained it would be up to the Parole Board when and under what licence conditions he would be released under, and added that he would serve an extra three years on that licence.
The court was also told how Verner was discharged from the Army after he suffered permanent hearing damage in a road side bomb in Afghanistan.
Last month, just before his 20-year-old victim was due to take the stand, Verner pleaded guilty to charges that he raped, falsely imprisoned, threatened to kill and caused actual bodily harm to the woman on 6 February last year.
On Friday, the prosecuting lawyer described how Verner took the woman prisoner to his home and sexually attacked her.
At one point Verner promised an interrogation of "ten minutes of honesty" but that for each supposed lie she told, he could cut off the tip of one of her fingers.
He was acquitted of other rape charges.
Violated
During police interviews, Verner claimed he and his victim had had a row but denied either physically or sexually attacking the woman, labelling her account as lies.
Defence lawyer Charles McCrainor accepted at the outset that anyone hearing the facts of the case "would be rightly shocked" but added that Verner had since shown remorse and regret for his actions in the knowledge of the harm that he had caused.
In jailing Verner, Judge Loughran said he had "violated" his victim and that it was a "seriously aggravating factor" that this was his fourth female victim.
She did accept it was Verner's first sex crime.
As well as the jail term, the judge imposed an indefinite Sexual Offences Prevention Order.
This would bar Verner from ever contacting his victim or her family, living at any address without approval, changing his personal circumstances such as address, job or car ownership without prior approval or from entering a new relationship without telling his designated risk manager.