Carson was Northern Ireland creator Dublin audience hears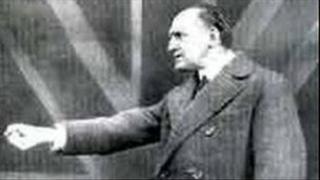 Edward Carson, a central figure of unionism, was a frequent visitor to Dublin's Iveagh House.
An apt setting from where Assembly First Minister Peter Robinson on Thursday spoke of the "birth of a new brand of Irish unionism".
The event, organised by the Irish government, was the first in a series marking the commemoration of a number of centenaries over the next four years.
A range of political figures were among the invited guests; the Deputy First Minister Martin McGuinness, the Republic's Justice Minister Alan Shatter along with the Secretary of State Owen Paterson and the Sinn Fein leader, Gerry Adams.
The room fell silent when Mr Robinson took to the stage.
"Edward Carson was not merely another historical figure," said Mr Robinson.
"He was the chief architect and creator of the Northern Ireland state - maintaining it, against the odds, as an integral part of the United Kingdom - a constitutional outcome that remains to this day.
"He wanted to keep Ireland united and within the union and he repeatedly sought accommodation with his nationalist fellow-countrymen.
'Political process'
"He would have regretted that it took almost a century for relations between the two new states to reach the level he had envisaged."
But the DUP leader did not focus exclusively on the past.
"We should remember that today, the right of self-determination for the people of Northern Ireland is a fundamental cornerstone of the political process."
"I consider myself an Ulster or Northern Ireland unionist, not an Irish Unionist. The same would be true of the vast majority of unionists in Northern Ireland.
"That is a significant change not just from 100 years ago but even from 50 years ago."
Looking to the future, Mr Robinson said that he wanted to see more Catholics joining the DUP.
"I have no doubt that there are many Catholics in Northern Ireland who have much more in common with the social and economic policies of the DUP than they do with either Sinn Fein or the SDLP and I welcome some early signs of modest progress."
Mr Robinson said a broad-based unionism was the vision of its founding father, Edward Carson.
"In this new Northern Ireland I want to see pro-union support grow, but in parallel, I want to ensure that no-one, whatever their political and constitutional aspiration, is left behind.
"Edward Carson may now be consigned to the pages of history, but he still speaks to us today.
"If this generation of unionists is listening, then let us work to broaden support for his vision for Northern Ireland's future."
"That vision of unionism, threatening to no-one, open to all, living peacefully and in co-operation with our neighbours, will truly honour the bravery, the ideals, the sacrifice, the memory and the legacy of those who were counted when the challenge came all those years ago."