Vehicles burned out in Craigavon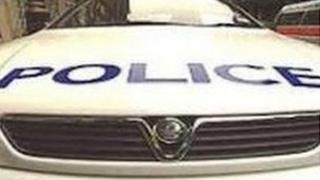 A number of vans have been hijacked and burned by youths in County Antrim on Friday evening.
The vehicles were set alight in Craigavon's Tullygally East Road area close to where a police constable was murdered.
The road was closed and traffic was disrupted on nearby routes. Bus drivers were also told to avoid the area.
Earlier on Friday two men were found guilty of murdering Constable Stephen Carroll three year ago.