Drums on Crawfordsburn beach 'not dangerous'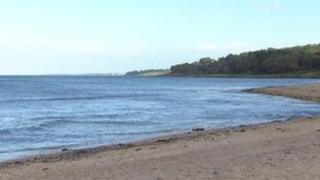 Police have now said there is no danger to the public at Crawfordsburn beach in County Down.
Earlier, they said they were investigating a report that a dangerous substance had been washed onto the beach in four drums.
They said a substance inside could be hazardous to the skin if touched.
They now believe the drums were empty before they went into the water and may have been the remains of a raft