Disabled can rate tourist venues in Northern Ireland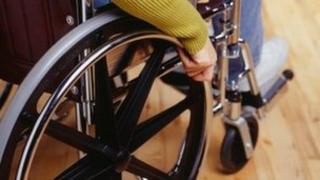 Tourists with a disability are now able to rate access and facilities at 400 of Northern Ireland's arts and culture venues.
Adapt NI envisages that all culture, arts and leisure facilities and services should be universally accessible to all people.
It has introduced a new online service seeking feedback on venues such as museums, theatres and heritage centres.
Development manager Caroline Shiels said it should be beneficial.
"From very practical information like parking, how they can actually get into the building, if there's access for wheel chair users or induction loops for people with hearing impairments, there's a lot of really practical useful information on the site," she said.
The website said that venue records were updated regularly following an onsite appraisal of venues' accessibility.