Education system failing children with autism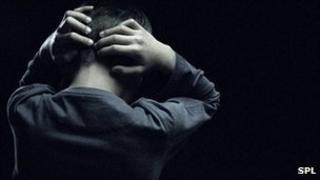 A charity is calling on politicians to do more to help children with autism.
The National Autistic Society Northern Ireland (NAS NI) said failings in the education system are letting down children.
It wants MLAs to consider the needs of children with autism as they debate the reforms to the Special Educational Needs (SEN) system.
The charity is launching the A* for Autism campaign on SEN, to highlight the current failings.
Research carried out by the NAS NI found that over half of children with autism wait over a year for appropriate educational support and almost one in three parents feel the education their child receives is not adequate to their needs.
Over 80% of parents who took part in the charity's research said a lack of support had harmed their children's social and communication skills.
A further 65% said a lack of support had affected their child's mental health.
NAS NI also said that 49% of parents said they did not have enough information when choosing an educational placement for their child.
Shirelle Stewart , co-director of the National Autistic Society Northern Ireland said: "We hope that this campaign will enable children with autism to access an A* education that sets them up for life.
"Every area of Northern Ireland needs to have education provision that understands autism.
"It is completely unacceptable that so many parents have to battle to secure their child's fundamental right to an education.
"The proposed reforms to the Special Educational Needs system will shape the future of a generation of children with SEN so the Northern Ireland Assembly must listen to parents when they say that the system must do better to meet their needs."
The charity wants the assembly to develop a coherent strategy for a range of educational provision for children with autism in Northern Ireland, in particular autism specific specialist provision.
It also wants all teachers and classroom assistants who regularly work with children with autism to have the appropriate training and the scheduled time to undertake training.
NAS NI wants MLAs to be ensure any revision of the SEN system retains clear and enforceable rights for children and their parents and guarantees that parents are equal partners in the system and genuinely involved in decisions about their child's education.