Invest NI forced to re-tender contract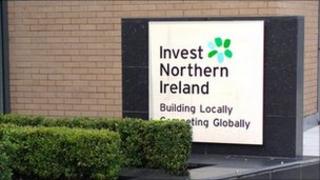 Invest Northern Ireland has been forced to re-tender a multi-million pounds contract for its business start-up programme following legal action.
The business start-up programme Go For It had been run by Northern Ireland's local Enterprise Agencies for 20 years.
However, in September, Invest NI awarded the contract to a consortium of business advisers, KPMG, and the Scottish-based Go Group.
Now legal action by Enterprise NI has forced Invest NI to change plans.
The agency will now re-tender the contract which will give the Enterprise Agencies, which employs about 200 people in council areas throughout Northern Ireland, an opportunity to compete again for the work.
Invest NI has not conceded that there was any problem with the contract award, but both sides said the ongoing delays caused by the legal action could impact on the services being offered to businesses starting up.