Northern Ireland civil servants got £674k in bonuses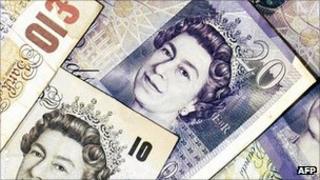 More than £600,000 in bonuses was paid out to civil servants in the past financial year, according to figures released by the assembly.
The total paid out across 12 departments was £674,769.
The SDLP's Pat Ramsey asked for a breakdown in the bonuses paid to civil servants in each of the past three years.
The figures from the finance minister revealed that a total of 2,379 civil servants were paid bonuses.
Four government departments increased bonus payments in the past financial year.
They were the departments of agriculture (£53,056), education (£36,197) finance (£146,693), and social development (£216,560).
The Department of Social Development paid out more than any other department with the total shared among 841 staff.
No bonuses were paid to civil servants in the Department of Environment last year.