Malone army base sale evidence disturbing: SDLP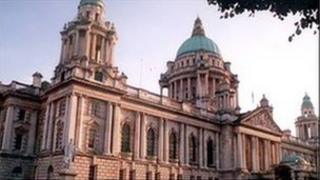 Evidence given to a Stormont committee about the sale of a former army base in Belfast was deeply disturbing, SDLP city councillor Claire Hanna has said.
The site on the Malone Road was sold in 2003 to a mystery buyer for £3.8m - £1m below its estimated market value. It was resold the same day.
Ms Hanna said she was sceptical of the explanation given by civil servants that files were destroyed in 2010.
She said it was outrageous that an unnamed person made £1m in a day.
The prime 2.5 acre site was subsequently developed as Malone Square Apartments.
"Frankly, I am sceptical of the explanation given by civil servants that the transaction files were destroyed in 2010, even though an Audit Office investigation on the whole transaction had commenced in 2009," Ms Hanna said.
"It is good to see that all parties represented on the PAC were in agreement that the transaction was deeply disturbing and should be subject to public accountability.
She said the "lack of commerciality" among some senior civil servants was "breathtaking".
"Time and time again it seems so easy to wipe their eyes and it should be elementary that a claw-back clause be inserted in any contract for sale of this type," she said.
"Even if the files have been destroyed, there should be evidence in the records of the Land Registry or the Planning Service to show who the mystery buyer was.
"Why is the identity of that person not in the public domain? Even if the civil service files are gone, it should be easy enough to identify the solicitors for the transaction and, if necessary subpoena those files."