Motorcyclist dies after car crash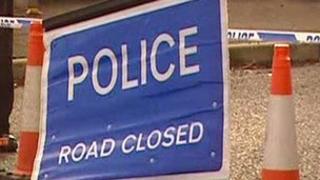 A man in his 20s has died following a crash in Lisburn on Friday evening.
He was driving a motorcycle which was in collision with a car at Woodland Park at about 18:30 BST.
A 17-year-old woman who was driving the car and an 11-year-old boy who was a passenger were treated for minor injuries and shock.
The man was taken to hospital but died later from his injuries. There are no further details at present.