Airtricity buys over Phoenix gas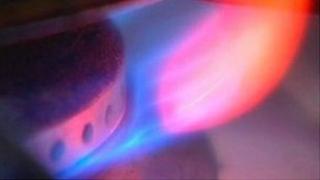 One of the UK's largest energy suppliers, Airtricity , has bought over the Phoenix gas supply business.
Airtricity will now become Northern Ireland's second biggest energy supplier.
About 230,000 customers will benefit from the first ever dual fuel billing in NI, with electricity and gas coming from a single supplier.
Phoenix will keep their distribution business - the gas pipes which are their most valuable asset.
Airtricity chief executive Kevin Greenhorn said the takeover was "a significant step forward".
"Through this deal we will extend our commitment towards serving customers, employing people, and making investments in Northern Ireland to Phoenix Supply customers and staff.
"We are committed to maintaining the same locally-based staff and upon receipt of approval from the Competition Authority we look forward to welcoming Phoenix Supply staff into the SSE family as we grow our business here.
"We look forward to completing this acquisition as soon as possible."
Airtricity entered Northern Ireland's domestic electricity market in 2010. Since then, more than 100,000 Northern Ireland domestic and commercial electricity customers have switched to the company.
The Northern Ireland Consumer Council moved to reassure customers of both companies that the take-over would not have any immediate impact on them.
"Aside from a potential change in name, PSL gas customers in greater Belfast and Larne will continue to receive their gas supply without interruption," a spokesman said.
"Looking forward, we would hope that this move could lead to new products for consumers and a strong focus on customer service.
"The prospect of Airtricity offering a 'dual fuel' tariff of both electricity and natural gas to its customers is welcome so long as it provides a genuine saving to consumers."