Glazing firm Blair Neill Ltd goes into administration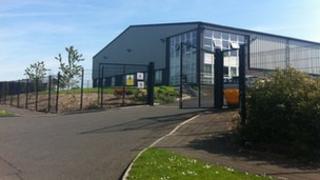 The County Down-based double glazing firm, Blair Neill Ltd, has gone into administration.
More than 60 people are employed by the company at Ballyharry industrial estate in Newtownards.
The firm, which manufactures double glazed doors and windows, was established in 1996.
The gates to the premises have now been closed and the future of the business is unclear. The BBC has contacted the company but there was no response.
According to Blair Neill's last filed accounts covering 2010, the company made an annual pre-tax profit of £63,000 and had a shareholders' fund of £467,000.
A note in the accounts stated that the directors believed the economic outlook presented "significant challenges" and they had put in place measures to preserve cash.