Rasharkin man offered condolences on his death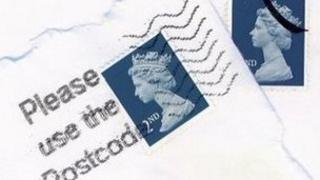 A finance company has apologised to a County Antrim businessman after sending him a letter offering condolences on his death.
Creation Consumer Finance sent the letter to Rasharkin man Peter Baird.
It read: "Creation Consumer Finance regrets to learn of the death of Mr Peter Baird. Please accept our condolences at this time."
Despite commiserating on his supposed death, the letter was addressed to Mr Baird.
"I basically got a letter to explain that I had died and I owed some money," Mr Baird said.
"It was a bit of a shock to the system - a) because I don't owe any money and b) because I'm not dead.
"The first line was kind of 'Dear Peter, sorry to hear you've passed away, have our condolences, but please could you contact us asap as there's an outstanding balance'.
"It couldn't get past the first line for 10 minutes. I read it 10 times, then thought 'this is a wind-up' they're looking me to send them details."
He said he searched the company on the computer and contacted them fearing someone had stolen his identity.
"I got a lovely letter from them yesterday. They've been grand, they just don't know how it happened," he said.
"Once the whole shock had worn off, obviously it was a bit of a laugh."
In a statement, Creation Consumer Finance said: "We're very sorry to hear of the letter that was sent to Mr Baird as a result of human error.
"We are undertaking a full investigation into how this isolated incident happened and will be reviewing our processes to ensure this is not repeated.
"We can confirm that no data regarding this has been reported and that there have been no identity theft issues involved."