Bumper crop of local movies at Belfast Film Festival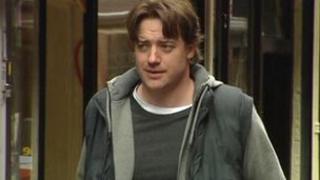 A number of locally-made films will be screened as part of the 2012 Belfast Film Festival.
They range from a love story starring a Hollywood actor, to a home grown tale of music triumphing over adversity, and from an IRA undercover agent intrigue to a Londonderry-based story of youthful angst.
The event, now in its 12th year, will also feature talks and workshops.
It runs from 31 May until 10 June at a number of venues in the city.
The festival opens with Good Vibrations, the story of Terri Hooley, the music producer who discovered the Undertones and who championed the rise of punk music during a very dark and violent time in Northern Ireland's history.
The film had a private screening at the Cannes film Festival in May.
The movie was mostly shot around Belfast, but some scenes were filmed in Dundalk in the Republic of Ireland.
A screenplay based on the novel Shadow Dancer, by ITN reporter Tom Bradby is also showing.
It tells the story of a republican woman in Belfast who is recruited by MI5.
It stars Clive Owens, Andrea Riseborough and Gillian Anderson.
Intrigue
Another film showing is Jump.
Set in Londonderry and filmed between Derry and Belfast, the action takes place on one night: New Year's Eve.
It follows three groups of young people in what is described as a night of fast talk, accidents and intrigue.
The film Whole Lotta Sole, by the Oscar winning Terry George, will close the festival.
The Belfast-born director who is now based in the United States recruited Hollywood actor, Brendan Fraser, to play the manager of an antique shop.
The comedy was filmed in Belfast and Downpatrick and was funded partly by Northern Ireland Screen.
The Shore, a short film by the director, won an Oscar in February.
Michelle Devlin, the festival director said: "It's very exciting, every year we see more and more new local film coming to light.
"It's down to the new facility of the Paint Hall studio, national and international interest in the Northern Ireland film industry.
"It has a good reputation, it is being promoted well and there are some great stories still to tell here".