Second man dies in Kesh road collision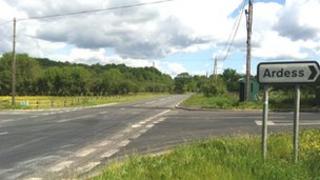 A second man has died following a road accident in County Fermanagh.
Two cars were involved in the collision at the junction of the Manoo Road and Ardess Crossroads near Kesh at about 13:30 BST on Sunday.
The first man who died was 22-year-old Ryan Maguire.
The second man died in hospital on Monday. He was one of six people - including two children - who were injured in the crash.
A woman was seriously injured in the crash, whilst a man and the two children were treated for minor injuries and later discharged.
Police have appealed for information.