Canning family lift veil on murder 70 years ago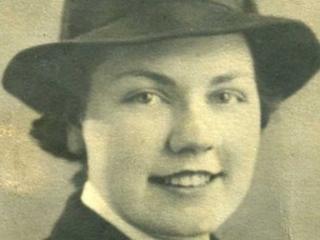 The nephew of a woman murdered almost 70 years ago has claimed that he knows who the key suspect is.
Gertrude Canning from County Donegal was 20 years old when she was shot several times and her body was dumped in a field.
It happened close to a Scottish army base where she worked in June 1942. She had left the base to post a letter to her father.
It arrived three days before her body was found in a hedge by children.
Ms Canning was a member of the Womens Royal Naval Services (WRN). She was working at the Quebec base in Inverary when she was killed.
Her family are from Ballindrait near Lifford.
Her killer was never caught but her nephew Liam Canning said he knows the identity of the serviceman suspected of the murder.
"From what has been presented to the family, I could clearly identify who I think is the suspect," he said.
"Police in Scotland have said that if the case were to come before them now they would solve it.
"The family are not looking for revenge. We have no real malice towards the person that did this.
"When we started this, the primary goal was not about finding a killer, it was about showing respect 70 years on for our aunt," said Mr Canning.
In June, family members will travel to Inveraray where they will unveil a plaque in memory of the murdered WRN.