Andor Technology's pre-tax profits rise by 22%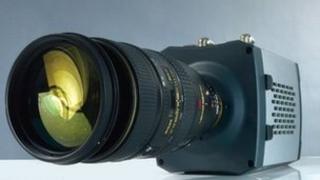 Andor Technology, the Belfast-based camera maker, saw its pre-tax profits rise by 22% in the six months to March.
The firm, which makes high performance digital cameras for use in scientific research, made £5.5m on turnover of £31.2m.
However, it warned that its performance in the second half of the year will be weaker than originally predicted.
The market reacted negatively, with the firm's share price down by a third at close of trading on Thursday.
'Challenging'
The firm said it had revised its expectations because two of its major customers in the Americas, which effectively re-sell Andor products, did not achieve forecast sales which led to a £3m shortfall.
A statement added: 'In the absence of a significant improvement in economic conditions, it looks unlikely that this deficit will be absorbed in the short term and as a result we now expect the second half performance will be less than originally projected.'
In contrast to the Americas, the firm showed strong growth on the Asia Pacific region with sales surging by 35%.
Andor said this region continues to be its fastest growing territory and it now has 20 full-time staff working in four offices across China and Japan.
There were also strong performances in Germany, France and the UK.
Company chairman Colin Walsh said: 'While it is now apparent that the second six months will be more challenging than originally thought, our investments have put in place all of the building blocks to support our strategic plans.
"I believe we remain in a strong position to continue to deliver long term value to shareholders."