Northern Ireland house prices to continue to fall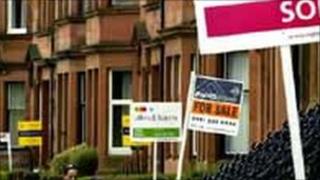 It is feared house prices in Northern Ireland will continue to fall over the next three months.
The latest Royal Institute of Chartered Surveyors and Ulster Bank housing market survey suggests that prices are falling at the fastest rate since November 2010.
It also suggests the market could continue to fall.
However, RICS Northern Ireland spokesman, Tom McClelland said it was not all bad news.
"If we can get prices down to a level that average people can afford to buy, then we start to see a recovery," he said.
"We're not going to see massive price gains over the next five or so years.
"What we're looking for is maybe an increase in activity, an increase in sales volume."