Nama role 'very important' in Northern Ireland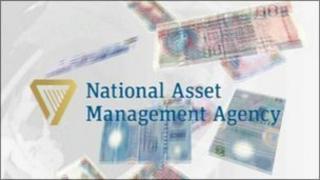 The Finance Minister Sammy Wilson has stressed the importance of the Irish government's National Asset Management Agency (Nama) in Northern Ireland.
He was speaking after a meeting with the chairman of the agency, Frank Daly, in Belfast on Monday.
Nama has a property portfolio of over £3bn in Northern Ireland.
Mr Wilson said he was "pleased with the finance being made available" by the agency for the development and purchase of sites in Northern Ireland.
He said it "should help stimulate some much needed activity in the local property and construction markets".
Senior officials, including members of Nama's Northern Ireland Advisory Committee, were also at the meeting.
"The work of Nama, given the scale of the assets held in Northern Ireland, is going to be very important for years to come," said Mr Wilson.
He said he had agreed with Frank Daly to maintain close contact.