Michaela McAreavey murder trial adjourned till Monday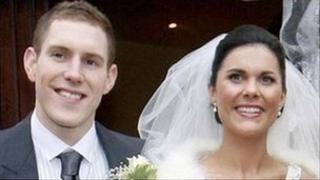 The trial of two men accused of the murder of Michaela McAreavey in Mauritius has been adjourned until Monday.
The 27-year-old County Tyrone teacher was found dead in her honeymoon suite at the Legends hotel on 10 January 2011.
Avinash Treebhoowoon, 30, and Sandip Moneea, 42, deny murder.
The prosecution case has been completed and the defence is expected to begin presenting its case on Monday.