Director 'did not know about transplants at Royal Children's site'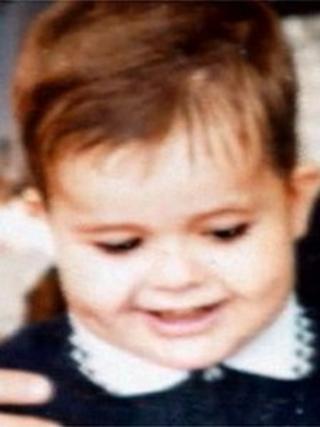 A former director of the former Royal Hospitals Trust has said he was not aware that transplant surgery was being performed at the Royal Belfast Hospital for Sick Children until a child died.
Adam Strain, four, died at the hospital in 1995.
His death, and the deaths of four other children at different times, are being examined by the hyponatraemia public inquiry in Banbridge.
On Monday, former trust director Dr George Murnaghan gave evidence.
He was in charge of risk and medication management and has now retired.
He said he only became aware that transplant surgery was being performed on children at the Royal Belfast site when a child died.
In 1990, such operations were performed at Belfast City hospital.
Senior counsel for the inquiry asked if such a high risk procedure did not require his input.
Dr Murnaghan answered that the children's hospital was "like an island where often information only emerged when something went wrong".
'Overseeing work'
Later he said that a consultant paediatric anaesthetist was being informally supervised by colleagues during operations.
Despite two critical reports about Dr Robert Taylor, who was Adam Strain's consultant paediatric anaesthetist, he was allowed to carry on in his position.
When senior counsel to the inquiry, Ms Monye Anyadike-Danes QC, asked why this was allowed, Dr Murnaghan said Dr Taylor's colleagues were "looking after him by overseeing his work".
At this stage, the inquiry is investigating how procedures were governed in the health trust.
This included health and safety, disciplinary procedures and the transfer of information among medical professionals.
When asked if in his role as director of risk he was satisfied with such a set-up, Dr Murnaghan said: "I did the best I could considering the circumstances."
Ms Anyadike-Danes asked Dr Murnaghan, who retired from the trust in 1997, how many senior people knew of the "informal supervision arrangements?"
Dr Murnaghan said senior people would have been aware.
The senior counsel reminded Dr Murnaghan that the General Medical Council, whose sole purpose is to regulate doctors and ensure good medical practice, would remind doctors that their duty is to protect patients.
She also said that doctors' comments and actions regarding their colleagues must be honest at all times.
The former chief executive of the Belfast Health Trust, William McKee, is due to give evidence later in the week.
Hyponatraemia is an abnormally low level of sodium in blood and can occur when fluids are given incorrectly.
The public inquiry is investigating the deaths of Adam Strain, Claire Roberts, Raychel Ferguson, Lucy Crawford and issues arising from the treatment of Conor Mitchell.
They all received treatment in hospitals in Northern Ireland between 1995 and 2003.
The inquiry, which was established in 2004, has been postponed on several occasions.