Man's arm damaged in factory incident in Armagh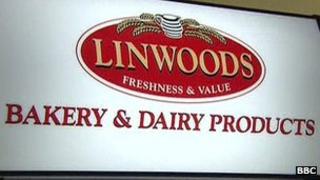 A 29 year old man's right arm has been badly damaged after being trapped in machinery he was cleaning.
He was working in the bakery section of the Linwoods food company in County Armagh.
The man, who is from Armagh, was freed by the fire service using hydraulic equipment.
The Health and Safety Executive has launched an investigation into an incident.
Linwoods food company is in Madden, between Armagh and Monaghan.