Bail for man on Portugal arms trafficking charges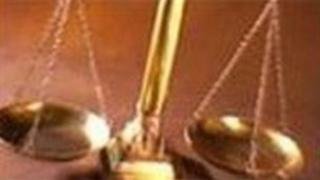 A Belfast man wanted in Portugal for alleged weapons trafficking has been ordered not to leave Northern Ireland.
John Gerard McCann was granted bail on condition that he surrenders his British and Irish passports and does not travel outside the jurisdiction.
The 52-year-old, of Brooke Manor, Black's Road, was detained by the PSNI under a European Arrest Warrant.
He appeared at Belfast Recorder's Court to face extradition proceedings over the alleged trafficking in weapons.
Following a preliminary hearing, the judge consented to Mr McCann being admitted to bail on sureties of £2,500 in total.
A further condition of release was that he reports to police three times a week.
Mr McCann is due to appear again before the court for the next stage in the proceedings on 26 July.