Belfast and Dublin Lord Mayors join in war remembrance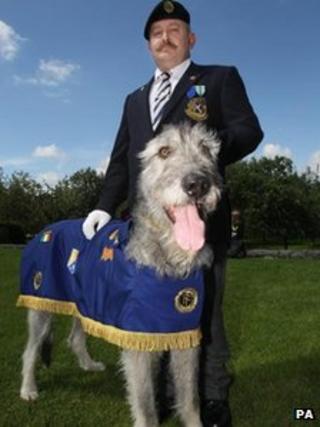 The unionist Lord Mayor of Belfast has joined his Dublin counterpart at a wreath-laying ceremony to commemorate Ireland's war dead.
The Royal British Legion Ireland event in Dublin remembered in particular the 49,000 Irish soldiers who gave their lives in World War One.
The DUP's Gavin Robinson said: "It is important that we remember and reflect the shared sacrifice."
He laid a wreath along with Dublin Lord Mayor Naoise Ó Muirí.
About 300 people attended the ceremony at the National War Memorial Gardens at Islandbridge on Saturday.
There was an ecumenical service, prayers and music.
Last year, the Queen took part in a similar ceremony during her state visit to the Republic of Ireland.