Ex-UUP aide Steven King still critically ill in India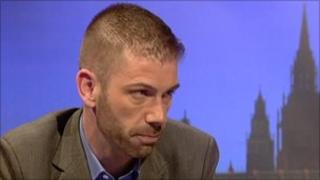 The mother of former UUP adviser Steven King has said he remains in a critical condition in an Indian hospital six weeks after he took ill.
He advised David Trimble at key points during the peace process in the 1990s.
Dr King, 38, is a director with communications firm APCO, and had been working in its New Delhi office.
His mother Sheila Clifford Jones said: "Steven is still in intensive care and although his condition remains critical, he is making some progress."
In a statement released through the firm, she added: "He is receiving the highest standard of care and medical attention and I visit him daily.
"His friends here in Delhi and his company are a huge support to me and I hugely appreciate their kindness.
"Please would everyone keep Steven in their prayers."