Police asked to look into Hegarty death in Londonderry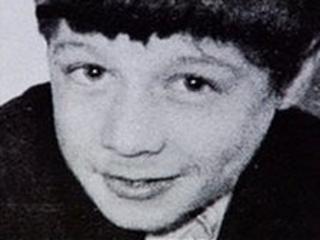 The Public Prosecution Service has asked the chief constable to carry out further investigations into the death of a Londonderry teenager 40 years ago.
Daniel Hegarty, 15, was shot twice in the head by a soldier close to his home in Creggan during Operation Motorman on 31 July 1972.
Last December, an inquest jury unanimously found that he had posed no risk.
The PSNI said the circumstances of the shooting were being considered.
Following the inquest verdict, Northern Ireland's senior coroner asked the PPS to consider if the soldier who killed the teenager should be prosecuted.
The PPS has now asked the PSNI to carry out further investigations.
Daniel's sister Margaret Brady welcomed the latest move.
"We'd hope now that the DPP and the chief constable don't drag their heels over it, and that they come back with the right decision," she said.
In a statement, the PSNI added that the circumstances surrounding the fatal shooting must be balanced against the current workload of live investigations and the increased number of legacy cases under investigation.
The 2011 inquest was the second inquest into Daniel's death.
The initial inquest was held in 1973 and recorded an open verdict. A second inquest was ordered by the Attorney General in 2009 following an examination by the Historical Enquiries Team.
The report found that the RUC investigation at the time was "hopelessly inadequate and dreadful".
In 2007, the British government apologised to the Hegarty family after describing Daniel as a terrorist.