Two charged with hammer and stab attack in Bangor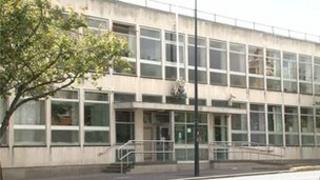 An 18-year-old man and a 19-year-old woman have been charged following an attack in which a man was beaten unconscious and a teenager was stabbed.
The assault took place at Silverstream Avenue in Bangor on Friday evening.
Police believe a hammer was used to beat the 20-year-old man while the 17-year-old boy was stabbed in his side.
The pair have been charged with causing grievous bodily harm with intent and having an offensive weapon. They are due in court in Newtownards on Monday.
They were both arrested on Saturday evening.
A police spokesperson said officers still want to speak to another man who may have been involved in the attack.
The pair who were attacked are not believed to have suffered life threatening injuries.