Man faces kidnap and assault charges in Londonderry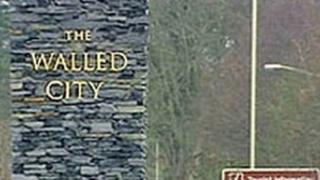 A 21-year-old man has been charged with false imprisonment, kidnapping and assault in Londonderry.
It is understood the charges are in connection with an assault on a 19-year-old woman at Eskaheen View, Derry, at about 17:00 BST on Saturday.
She was put into a van which was driven towards Newbuildings. Police stopped the van a few minutes later. The woman was returned to her family.
Her injuries were not life-threatening.
The man is due to appear before the city's court on Monday.