Booklet traces Belfast's Gaelic heritage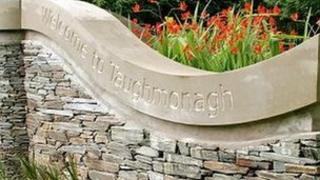 A new booklet tracing the Gaelic origins of many of Belfast's place names has been published by Belfast City Council.
Starting in pagan times, the booklet traces the meanings of many place names attributed to Belfast and its surrounding landscape in ancient times.
These include the first mention of the River Lagan and Belfast Lough in the maps of the Greek geographer Ptolemy.
The original names for several areas of the city are listed, including: Stranmillis (An Sruthán Milis), Taughmonagh (Tuath Monach), Ballyhackamore (Baile an Chacamair), Falls (Tuath na bhFál) and Knock (An Cnoe).
The names speak of pagan, Cruithin and Ulaidh traditions, as well as the Christian influences of the Dark Ages and medieval times.
They also evoke the physical features of the landscape, its hills, rivers and loughs - showing how much that landscape has changed in the intervening years.
Councillor Máire Hendron, Chair of Belfast City Council's Good Relations Partnership, said: "I think this booklet will provide us with a great insight into the origins of the areas where we live.
"There is a fascination with the historical and mythical roots of placenames and this very informative booklet traces some of the names back to the region's earliest inhabitants - Gaels, Picts and Normans."