Concerns over plans to cut nursing training grants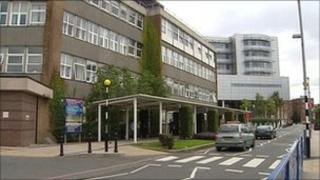 Students and nurses' leaders are hoping for a last minute change of mind on a proposal to cut their training grants.
They study in universities, but spend half their time working in hospitals. They do not pay tuition fees and get an annual bursary of £7,000.
The government wants to reduce that by almost £900 and remove a £150 grant for books and uniforms.
Student nurses said it would be disastrous for many starting in September.
A three-month consultation ends on Thursday and so far there have been 31 submissions to the Department of Health.
Midwifery training usually attracts more mature students who tend to sacrifice more to become students.
Their college said bursaries are vital.
Because student nurses and midwives have to commit to working shifts for half the year, they often cannot earn extra money to supplement their bursary.
Professional bodies are worried older students and those from less well off families will not take up the training in future.
It is clear from the consultation paper that this is only the start of proposals to cut bursaries for other health care students.