Ulster Bank urged to speed up compensation for customers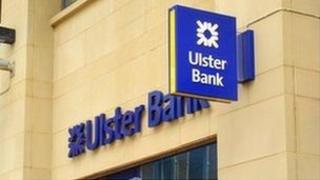 The Consumer Council is urging the Ulster Bank to speed up compensation for customers affected by its recent technical failure on 19 June.
It has been two weeks since normal service was restored for most customers, but details of the scheme have yet to be announced.
The bank said it would provide details as soon as it could.
Thousands of customers across Ireland were affected by a computer failure at the bank's parent company RBS.
The council's Antoinette McKeown said customers needed to be reassured.
"We recognise that Ulster Bank is working on a redress scheme," Ms McKeown said.
"We are urging them to publish the scheme now and give much-needed reassurance to Ulster Bank customers and indeed customers of other banks who have also been affected."