DPP Barra McGrory to discuss Derry terror charge man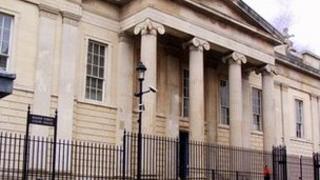 A court has been told the DPP is to convene a meeting next week to discuss the prosecution of a Londonderry man charged with a terrorist offence.
Gerard Francis O'Donnell is accused of collecting or making photographic and video recordings to obtain information likely to be of use to a terrorist.
The taxi driver, who is 52 and from Strangford Park, denies committing the offence on 20 June of last year.
The case has been adjourned until 23 August.
In Londonderry Magistrates Court on Thursday, a prosecution barrister told District Judge Barney McElholm that the Director of Public Prosecutions, Barra McGrory, is to convene a meeting of senior police officers next week to discuss ongoing progress in the case.
The defendant was released on continuing bail.