Secret Easter Rising files opened to public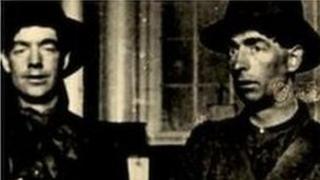 Secret eyewitness accounts of the 1916 Easter Rising and the following years have been released by Irish army military archives.
First hand accounts of the Rising and the War of Independence have been made available to the public on a website launched on Tuesday.
The 1,773 interviews and hundreds of photographs and documents were collected over 11 years from 1947.
They include graphic accounts from Irish Volunteers and British soldiers.
The initiative was carried out by the specially-formed Bureau of Military History 1913-1921 when it was realised that historically-valuable information was being lost as combatants and eyewitnesses grew old and died.
Emotional
The archives include interviews with ex-British soldiers, Irish Volunteers (subsequently the IRA) and the Irish Citizen Army.
Relatives of deceased individuals and people not associated with any specific organisation were sought so as to provide as broad a range as possible to the collection.
Much of the material is of a personal and emotional nature. An aide-de-camp to a British general describes his feelings during the execution of the 1916 leaders while an Irish Volunteers describes a friend being shot dead at this side.
The collection, which contained material regarded as highly sensitive, was kept locked away for many years.
The once-secret files were digitised by the bureau and have now been made freely available on the internet.