Man faces court over Ardoyne police shooting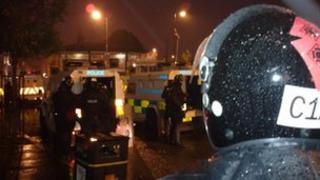 A 57-year-old man is due in court later charged in connection with a gun attack on police in north Belfast.
He faces a charge of aiding and abetting possession of a firearm.
The man, who was arrested in north Belfast on Monday, is due to appear at Belfast Magistrates Court on Wednesday.
The shooting happened at Brompton Park in Ardoyne on the night of 12 July. No-one was injured.