Petrol bombs thrown in Bogside area of Derry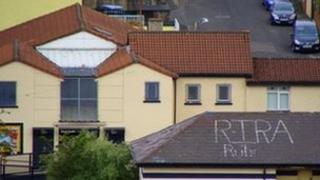 A small group of youths were involved in throwing petrol bombs in Londonderry on Sunday evening.
Up to 30 young people attacked vehicles with petrol bombs and other objects in the Bogside.
A bus and a van were struck, although no injuries were reported. Police said as many as 10 petrol bombs were thrown.
A police spokeswoman said officers also came under attack: "Police liaised with community representatives and the area was calm around midnight."
The police have highlighted that there were only a few contained disturbances over the course of the weekend and that these actions were carried out by a very small minority.