Sean Devine Ltd's building firm goes in administration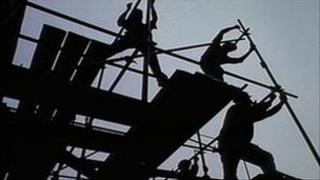 A firm which had been a major house-builder in the north west has been placed into administration.
Sean Devine Ltd was based in Strabane and had built houses there, as well as in Derry and further afield.
The firm last filed accounts for 2008 which showed a £5m annual loss, with bankers owed around £50m.
The firm's main banker is understood to be Ulster Bank, though Northern Bank has also registered mortgages against some of its properties.
Earlier this year Ulster Bank appointed receivers to three sites owned by two other companies in which Mr Devine had an interest.
The Northern Ireland housing market is in a deep recession - prices are still falling and demand is far below its peak.
Banks are continuing to work through their loan books and are regularly placing building and development firms into administration.