University of Ulster offers extra places for engineering courses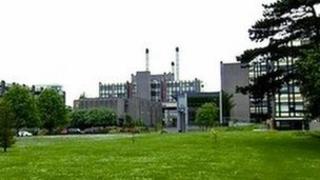 The University of Ulster has said it will honour the offer it made to those students affected by an admissions email error, if they provide a full set of examination results.
On Thursday the university mistakenly sent emails offering 370 places on courses in its engineering faculty.
Later that day it apologised for the error and withdrew the offers.
Only 180 places were available on the courses but the university said it is looking at offering 100 extra places.
The engineering courses are taught at the university's Jordanstown campus.
Northern Ireland's employment and learning minister said this meant it was likely that the university would breach restrictions on student numbers, designed as a means of financial control.
Dr Stephen Farry said although his department "cannot take this development lightly", the cap was "somewhat of a blunt instrument" and was already under review.
"I understand the specific circumstances behind any distortion that may now appear and am sympathetic to the situation that the university now finds itself in," said Dr Farry.
He added: "I expect this issue to be addressed within current financial arrangements and will be requiring a quality assurance statement from the university that systems have been rectified."
The dean of the university's faculty of computing and engineering, Prof Richard Millar, said: "Only in the course of time will we know how many of these students will accept the offer.
"But if all the students were to accept the offer we could be looking at an additional 100 students.
"For all students for whom we have a complete set of examination results, we are able to honour the offer made.
"These decisions are being communicated to the individual students through Ucas and we expect them to be confirmed on Ucas track by Sunday evening.
"The university wishes to reassure applicants that the information recorded on Ucas track is, and has always been accurate."
He said it had not received full sets of examination results for 20 students.
"Decisions on these students will be taken as soon as this information is available," he added.
Prof Millar said the 370 students who received unconditional offers had been made up of those who had made the University of Ulster their first choice and their "insurance choice".
Additional checks
He said that "in light" of the extra student numbers it was admitting, it would "put in place additional teaching and pastoral support".
"We are confident that if the students avail of the additional support that we are going to put in place then they should be able to make a success of the course," he added.
One student from County Antrim who had received the erroneous email said he welcomed the university's decision.
"I think it's brilliant," said Conleth Hendron.
"They don't have to do it, but it's nice that they are doing it for the students."
The University of Ulster has campuses in Belfast, Jordanstown, Coleraine and in Londonderry.