Petrol bomb thrown at police in Poleglass drug search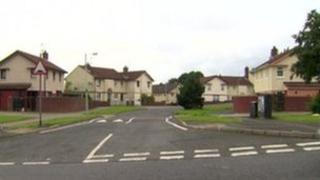 A petrol bomb has been thrown at police officers searching a house on the outskirts of west Belfast.
Officers carrying out drug searches at Glenbawn Avenue in Poleglass on Saturday were also attacked with stones and bottles. No-one was injured.
Police said they seized suspected Class B and Class C drugs.
A 27-year-old man is to appear at Lisburn Magistrates Court on 13 September, charged with possessing the drugs with intent to supply.
A 17-year-old man has been charged with riotous behaviour and criminal damage.
He is expected to appear before Lisburn Youth Court on 7 September.