Man accused of raping teenage girl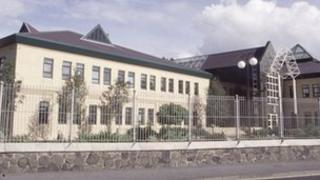 A farmer has gone on trial in Antrim accused of raping his former partner's daughter.
The court heard the 37-year-old man denies rape and illegally imprisoning the teenager in a bedroom.
He also denies four counts of sexual activity of an adult with a child, involving touching her inappropriately.
He cannot be named for legal reasons.
The rape is said to have happened in August 2009.
The prosecution lawyer, Richard Weir QC, said the girl's mother had been in a relationship with the man for 11 years and that she worked on his farm.
On the day of the alleged rape the farmer and the girl's mother are said to have argued, resulting in the man and the teenager being left alone in the house.
Mr Weir said the man had plied the girl with three bottles of an alco-pop drink, got her to look at pornography and had touched her inappropriately.
After allegedly drinking all the alcohol in the house, he had driven the girl to a local bar to buy more drink.
The man was said to have raped the girl and locked the bedroom door.
Mr Weir said that when arrested the man claimed the girl and her mother had invented the story of rape and sex abuse because they had stolen money from him.
The trial continues.