Claudy police investigate approach to 14-year-girl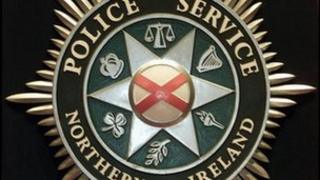 The police say they are investigating a report that a 14-year-old girl was approached in suspicious circumstances in Claudy on Tuesday evening.
She was waiting for friends on Teenaght Road when it is alleged a man driving a van stopped and grabbed her arm.
Police have received two similar reports where suspicious approaches were made to children in Derry in the past two weeks.
The PSNI say they don't believe the incidents are linked.
The girl fell backwards when she was grabbed by the man before he got back into the van and drove off in the direction of Learmount Road. The van is believed to have tinted rear windows.
The man police are looking for is described as being in his fifties, around 5ft 10 inches tall, heavy to fat build and bald. He was wearing a black coloured zip-up jacket, possibly a fleece and brown suede type jeans.
SDLP Councillor for the area Brenda Stevenson says while it is important not to scaremonger, the allegation should be taken seriously because of the detail police have about a man and the vehicle he was said to be driving.
And Councillor Stevenson advised young people to be careful. She said: "We need to make sure our young people do not leave themselves in vulnerable positions. Kids do tend to be alone or leave themselves in situations where they are waiting, and this is to remind them to make sure they are not in a vulnerable position, their parents know where they are and friends know where they are as well, that's very important."
In the past two weeks, police have received two other similar reports where suspicious approaches were made to children in Derry. The police say they do not believe these three incidents are linked however they are keeping an open mind. In each case, very different descriptions of the men involved were reported.