Guinness and Bushmills producer Diageo announces £3bn profit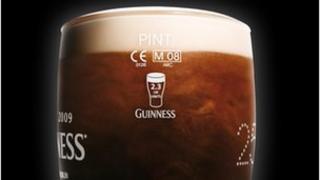 Drinks giant Diageo, which produces famous brands such as Guinness, Bushmills Whiskey and Bailey's, has announced pre-tax profits of £3.1bn in 2011-12.
Bushmillls has enjoyed double-digit growth in volume and net sales.
The County Antrim-produced whiskey performed particularly strongly in Eastern Europe, and has benefited from the launch of Bushmills Irish Honey.
The Old Bushmills Distillery has 100,000 visitors each year.
Guinness represents 52% of the company's beer business by net sales.
Nigeria, where Diageo has two breweries, is the largest market for Guinness.